Preparedness Resources


ATXFloods.com
ATX Floods provides an interactive map of low-water crossing in the majority of the CAPCOG 10-county region.


Weather-Ready Nation
National Oceanic and Atmospheric Administration's Weather–Ready Nation is about readying your community for extreme weather, water, and climate events.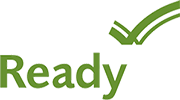 Ready.gov
Ready is a National public service campaign designed to educate and empower the American people to prepare for, respond to and mitigate emergencies, including natural and man-made disasters.