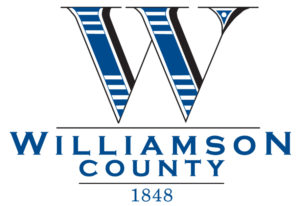 Williamson County is located in north central Texas just north of the state capital in Austin. As second most populated county in the region, Williamson County has an estimated population of  547,545 according to 2017 U.S. Census information. The county consist of 15 municipal jurisdictions. Georgetown is the county seat, and Round Rock is its largest city. Several communities have populations over 50,000 residents.
Williamson County Municipal Jurisdictions/Cities
Bartlett
Cedar Park
Coupland
Florence
Georgetown
Granger
Hutto
Jarrell
Leander
Liberty Hill
Pflugerville (partly in Travis County)
Round Rock
Taylor
Thorndale
Thrall
Weir
Williamson County Office of Emergency Management (OEM) provides for the safety of Williamson County residents through emergency preparedness and response. OEM serves as the coordinating point for disaster preparedness, mitigation, response and recovery capabilities for Williamson County in cooperation with the County's municipal governments, Emergency Service Districts, and nonprofit and volunteer first response organizations. Williamson County uses the CAPCOG Regional Notification System to notify residents about specific emergencies. Cell phone users must register at WarnCentralTexas.org to receive the notification system's messages by phone, email and text. Countywide major emergency information is posted on Facebook www.facebook.com/preparingwilco and on Twitter at www.twitter/PreparingWilCo. These accounts are monitored weekdays during office hours; however, residents needing emergency assistance should call 911 and not post requests or send messages to County social media accounts.
---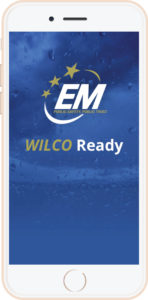 WILCO Ready
Williamson County has developed a mobile app that helps its citizens properly prepare and stay informed during and after a disaster. You will be able to create your family emergency plan and get a list of the go-kit supplies in just under a minute. In addition, you will receive the latest updates and necessary information on evacuation routes, shelters, available emergency services and much more, should a disaster strike.
Find peace of mind by ensuring that you and your family are properly prepared.
Go to your Android or Apple app store to download the Wilco Ready Community Preparedness App and all the information you need in one easy-to-use app.