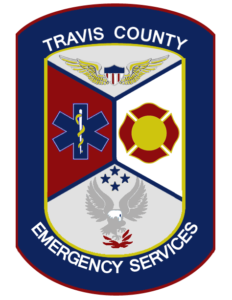 Travis County is located in south central Texas and as of 2016, has an estimated population of 1,199,323. Travis County is the fifth most populated county in Texas, and is made up of 22 municipal jurisdictions, with the City of Austin being the County seat.
Travis County Municipal Jurisdictions/Cities
Austin
Bee Cave
Cedar Park (partly in Williamson County)
Creedmoor
Elgin
Jonestown
Lago Vista
Lakeway
Leander
Manor
Mustang Ridge
Travis County Office of Emergency Management (OEM) provides for the safety of Travis County residents through emergency preparedness and response. OEM serves as the coordinating point for disaster preparedness, mitigation, as well as response and recovery capabilities for Travis County, in cooperation with the County's various municipal governments, Emergency Service Districts, and non-profit and volunteer first response organizations. Travis County uses the CAPCOG Regional Notification System to notify residents about specific emergencies. Cell phone users must register at WarnCentralTexas.org to receive the notification system's messages by phone, email and text. Countywide major emergency information is posted on Facebook at www.facebook.com/traviscountyemergencyservices and on Twitter at twitter.com/TravisCountyES. Residents needing emergency assistance should call 911 and not post requests or send messages to County social media accounts.